What is the difference between Land Rover and Range Rover?
---
For years, Land Rover has utterly dominated the luxury SUV market, offering an increasing range of awe-inspiring models. Known for its state the art systems, luxurious features along with their exceptional performance capabilities and durability.
One of the most asked questions about Land Rover is, 'What is the difference between Land Rover and Range Rover?' We are here to answer this increasingly asked question. So, what is the difference? At a fundamental level, the distinction is Land Rover is the company, while Range Rover is the type of vehicle that the company produces. Land Rover builds both Range Rovers and Land Rovers, and to further complicate matters, both cars vehicles are all-wheel-drive SUVs.
What is a Land Rover?
Land Rover is the brand that produced Land Rovers; however, they also make Range Rovers. Land Rover models are heavily focused on:
Practicality

Off-road prowess

Utility
Land Rovers are generally suited to individuals that are adventurous, and like to experience off-road driving; these models are suited with standard terrain response systems, which can be seen to include:
Hill descent control

Hill-start assist

Gradient acceleration control

Driver mode to further allow dynamic driving on

Sand

Grass

Gravel

Snow

Rocks

Mud

Rock crawling
Land Rover has kept the luxury vehicle status close to its heart despite the model's robust off-road performance. There are currently three models that support the Land Rover. All three of these have a unique element to offer. The three models are as follows: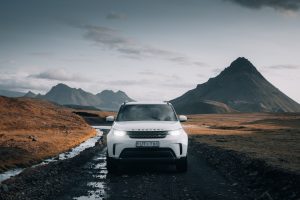 Land Rover Discovery
The discovery model has been designed for advanced safety and strength.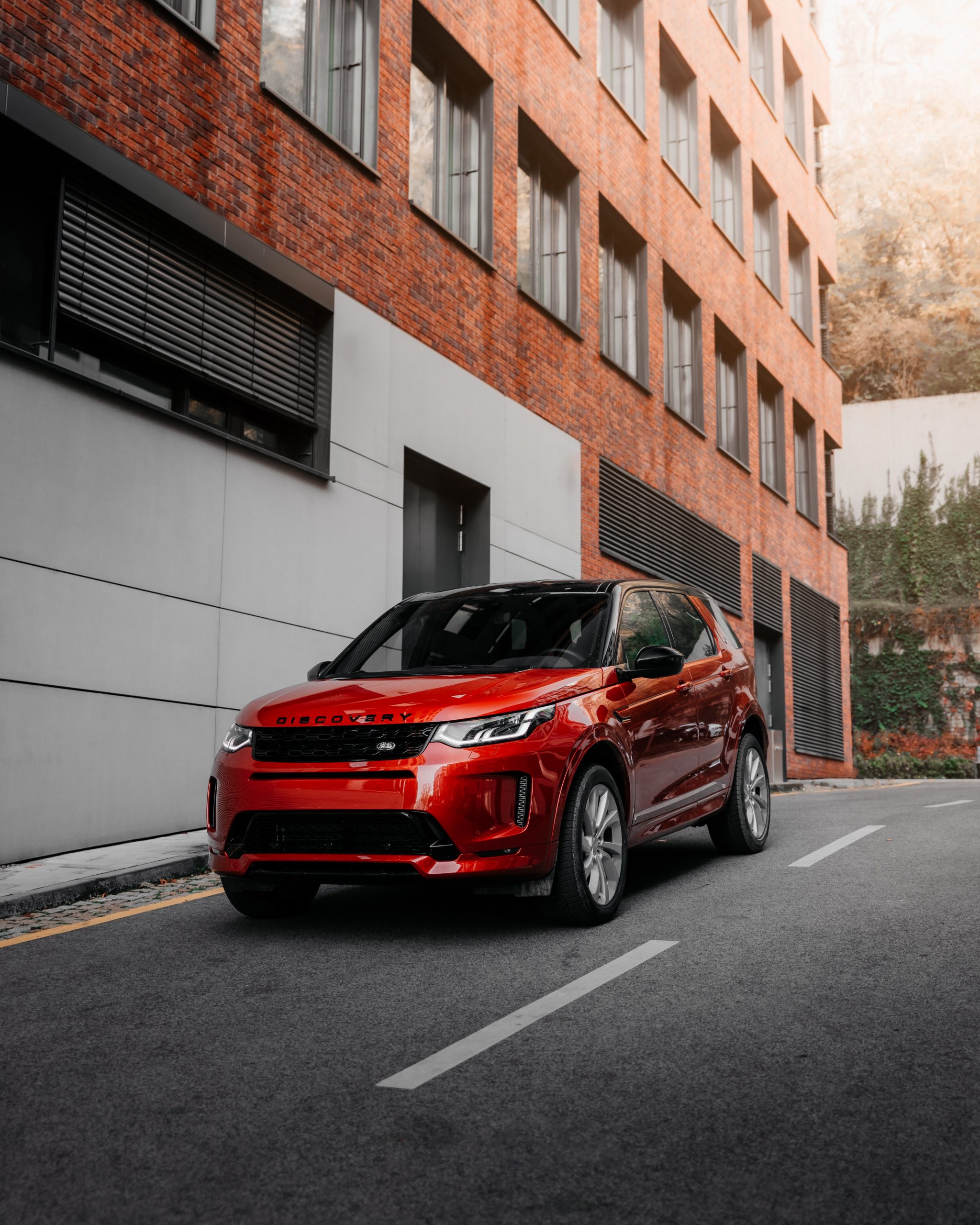 Land Rover Discovery Sport
The sport model has the same features as the original Land Rover Discovery as a base model; however, it is smaller and more compact. This model would be an excellent vehicle for an entry-level luxury SUV.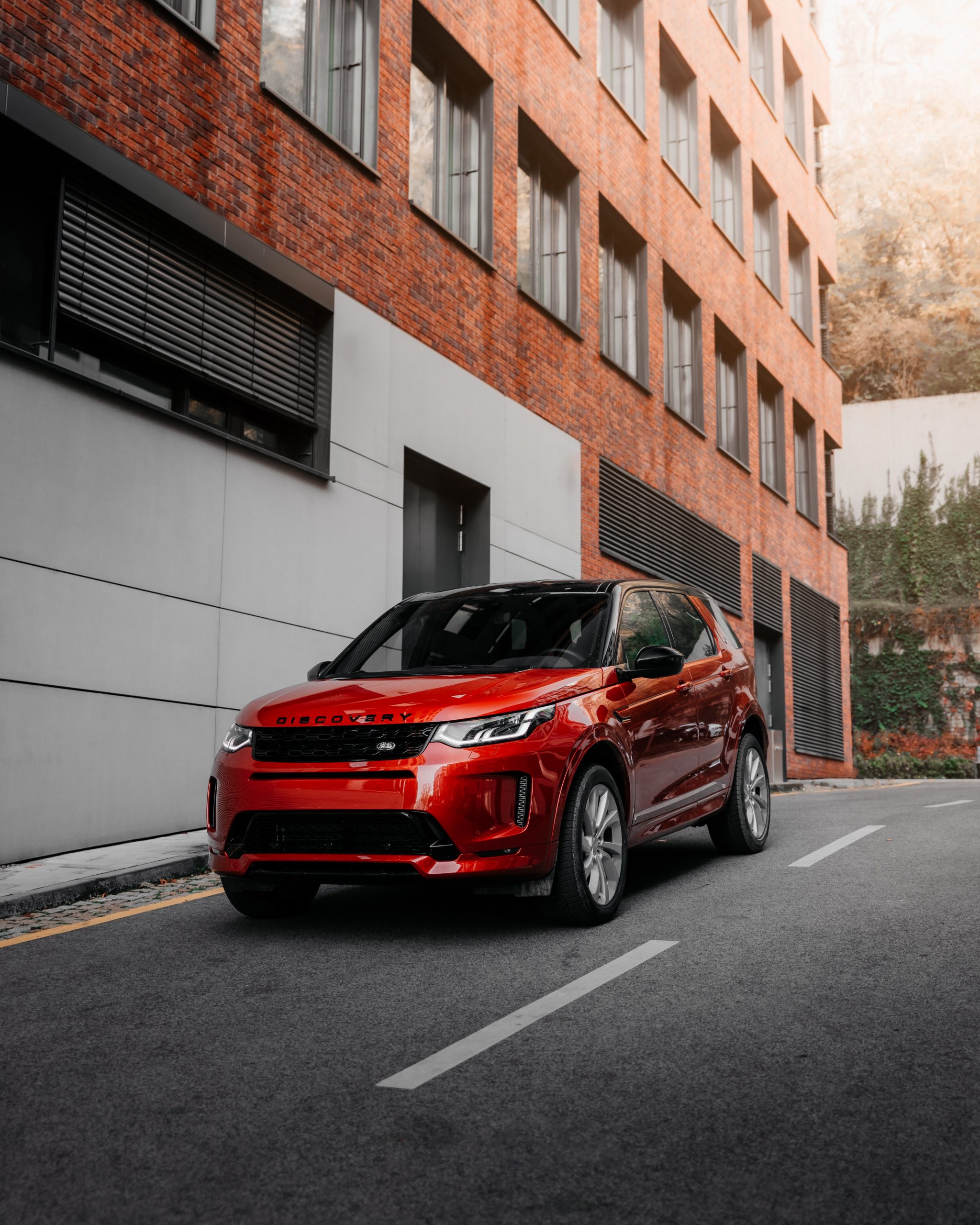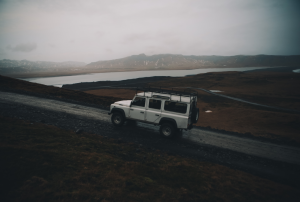 Land Rover Defender
The Land Rover Defender is a force to be reckoned with. Offering the most unique and impressive off-road capabilities.
Range Rover
Every Range Rover produced belongs to the Land Rover brand, but ironically not every Land Rover is a Range Rover. Range Rovers, on average, tend to be slightly more expensive than Land Rovers, with wealthy buyers as their primary target audience. The RR brand currently produces four SUV's that come in various sizes; this can be seen include: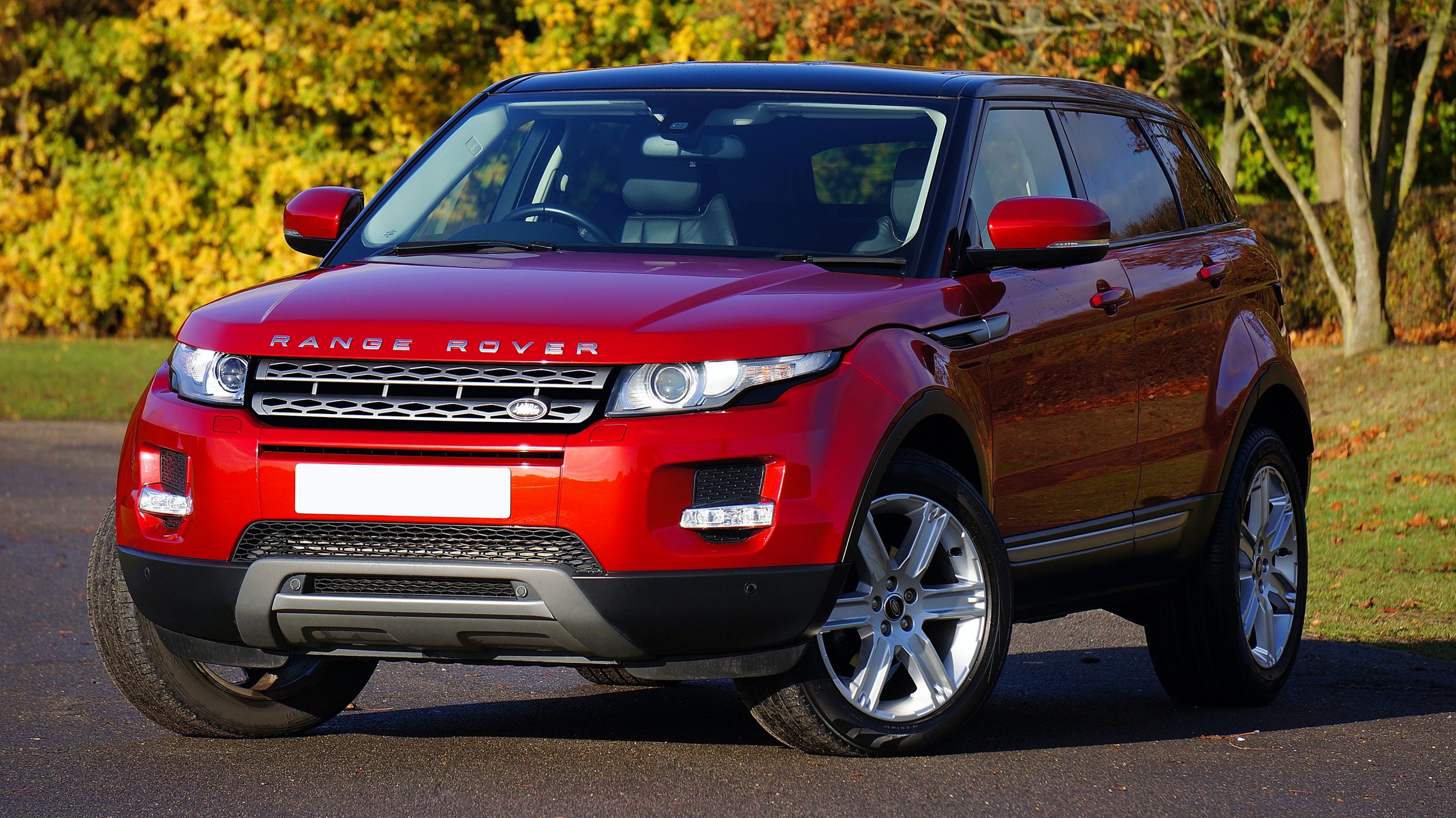 Range Rover
The original of all the Range Rover models, this vehicles' roading abilities are completely unparallel. Accompanied by four-wheel drive and five-passenger seating. This model can often have the highest starting price; however, it offers a particular luxury fell than the other Range Rover and Land Rover models.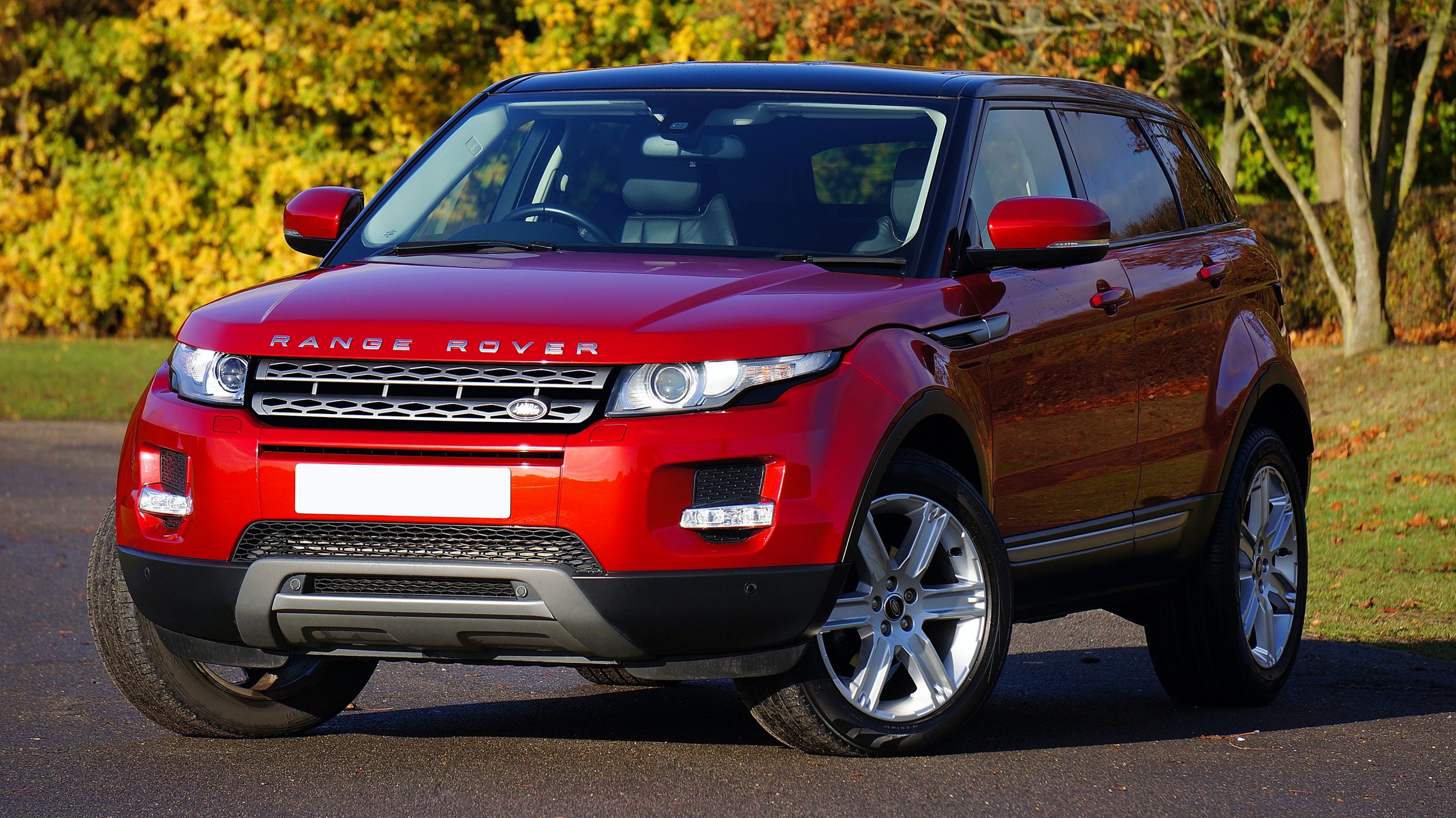 Range Rover Evoque
The Range Rover Evoque provides a luxurious feel accompanied by advanced interior and exterior features and off-road capabilities with a more affordable price starting point.
Range Rover Sport
The Range Rover Sport can be seen to be a more versatile model than the standard Range Rover. Offering additional third-row seating, four-wheel drive, and more power than the Range Rover.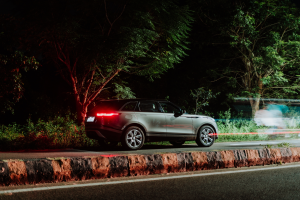 Range Rover Velar
The technical features that Land Rover has been praised for come standard within the Range Rover Velar over the years. Produced with four-wheel drive as standard, the Velar has been designed as a compact model of the very much-loved Land Rover Range Rover.
To sum it all up….
To sum everything up, the Range Rover is ultimately Land Rover's flagship model. While additional Land Rover models still consist of the same and love off-roading capabilities and luxurious technical features as the Range Rover, the Range Rover is the model that includes additional luxury features, all while incorporating the durability capabilities.
Range Rovers today feature additional premium perks and are generally more expensive; Land Rovers are the originals.
Best snow tyres for the Land Rover Defender
---
Ensure your Land Rover Defending is sure-footed on all terrains this year. 
The tyres implemented on a Land Rover Defender can genuinely make or break the comfort of your ride, especially when there is an additional natural element, snow. The majority of individuals who drive scarily lack awareness of their surroundings which is why having the correct seasonal tyres is vital to aid emergency braking. 
If you are approaching the snowy season and you still have your summer tyres on, you will not only have an unpleasant journey, but you will also be putting your life and anyone else's life who is in the car with you in danger. Winter tyres, especially Land Rover Defender tyres, have been specifically designed and tested to combat snow, ice, slush frost, and wet roads. 
Difference between summer and winter tyres
Summer tyres will struggle when being driven in a snow or winter season. The harsh temperature will physically harden the summer tyres, which will result in them losing their characteristics such as:
Griping on the road will significantly decrease

The ability to stop will be reduced

Decrease in traction 

Less resistant to hardening

Less control of your vehicle under icy conditions

Increased likelihood of aquaplaning

Decrease ability to start and stop when on top of snow and ice
Defender winter tyres have been designed explicitly by Land Rover using soft compounds, so they don't harden when harsh temperatures drop below 7 degrees centigrade. Furthermore, it is always advisable for you to change your tyres from winter to summer when the seasons change back. 
It is vital as a Land Rover Defender owner to understand the importance of looking after your tyres and changing them appropriately with the seasons change to keep not only yourself safe and pedestrians are other vehicles on the road safe. 
Difference between winter and snow tyres
Winter tyres, otherwise known as cold weather tyres, need not be confused with snow tires which more often than not are studded and will not offer the same level of grip hen driving on wet roads. 
Snow tyres should only ever be used when you are entirely sure that you will be driving over terrain that will consist of deep snow or ice for a substantial amount of time. For the winter season, we would always recommend you choose winter tyres.
Please do be aware that while winter tyres have been designed specifically for the colder seasons, you will still have to drive extra cautiously. Winter tyres do not handle as well as standard summer tyres in the warmer seasons. 
All season tyres
All-season tyres are perfect for mild weather changes. However, they do not provide nearly as much grip as winter tyres do. Individuals who experience relatively cooler winters can benefit significantly from winter tyres. 
Winter tyres are specifically designed to have flexible compounds and specialized tread design; the winter tyres will ensure your all-season tyres last a lot longer. While using your winter tyres for better performance and a safe journey, your all-season tyres won't be wearing down and will be ready to be used when the season begins to warm.  
Stopping distance in Winter
Braking in the winter season with snow on the ground can add 16 feet when driving at a speed of 30mph, which equals the length of two vehicles.
When breaking on an iced-over road at 20mph with a car that still has its summer tyres on, it will add an extra 36 feet to the stopping distance; this distance could be the difference between you stopping safely and a car on car collision occurring. 
Finding the value in snow tyres
Like everything, the cost of your snow tyres will depend entirely upon the model of the car you have and the quality of the tyre you are after. It is worth noting that winter tyres can save you money in the long run. Snow or winter tyres are usually cheaper than summer tyres. Due to the tyres being designed specifically for the snowy season, will last longer while letting your summer tyres rest to be used again later in the year. 
To sum up…
When it comes to snow or winter tyres, it truly depends on the type of activity and amount of driving you will be doing in such conditions. Every model is different; its mechanical characteristics, specific dimensions require you to choose the correct type of tire. 
To be on the safe side, we would always recommend contacting your nearest Rover RR shop. A member of our team will listen to the type of driver you are, the specific conditions you will be driving on, and your budget before recommending any types of tyres; if you would like to find out more, contact Rover RR today.
Popular Land Rover Defender 110 Modifications
---
Completely modifying your Defender is an unforgettable experience; putting those additional accessories on your Defender is hands down everyone's favorite part.
Modifying your Defender is almost a rite of passage, with a lot of the appeal coming down to the fact the car can be modified so easily by its owner. For many individuals who own a Land Rover Defender 110, simply upgrading their exterior is the most exciting and essential part to them; however, there are a vast amount of performance upgrades that we would always consider customers learning about. 
We will examine the best modifications for the Defender 110 that can substantially enhance your driving experiences throughout this blog. So let's take into the popular Land Rover Defender 110 mods starting with the motor:
Motor
Modifying the motor is one of the top modifications for Defender 110; it is the heart of the car. The motor can completely transform your vehicle from torque to energy efficiency, from power to speed. 
When deciding on what modification your Defender will have, you can choose between seven various engines that additionally depend on the model and body style that you select. These can include:
P300 Mild hybrid electric vehicle (MHEV)

Petrol Engines

Diesel Engines

P400 2 Plug-in hybrid electric vehicle (PHEV)
The defender sport further offers the following:
D165 Manual 

D165 Automatic 

P200 MHEV

P250MHEV

P300e PHEV
When it comes to modifying your Defender, you have several options to work with so take time to think about the character of your Land Rover and the type of lifestyle you have. 
Wheels
No matter whether you are looking for practical wheels or more of an aesthetic look, modifying your Defender from steel to alloy wheels can make a whole amount of difference to the:
Wheels are genuinely a make-or-break contributing factor when it comes to your Defender as they are one of the most prominent parts of any vehicle. The Defender Boost alloys and Sawtooth have always been popular within the Land Rover community, with the Zu alloy wheels following closely behind. 
Tyres
If you are going to go all out with your defender's wheels, you can't forget about the tires. New tires will be the finishing touch, especially if you are upgrading your wheels in the process. Before you think about the tires you want, you first need to look at the kind of lifestyle you live, whether that is mostly:
Off-road

All-terrain

All road
Avon, Pirelli, and Continental are all popular choices of tire brands when it comes to your Land Rover Defender. 
Suspension
Defenders have been specially designed to overperform when in an offroad situation; however, their suspension can improve continuously. It is well known that most defender owners will go ahead and fit their vehicle with the best suspension out there to create a much smoother ride for those off-road experiences. Whether you choose to change the coil springs or install shock absorbers, you can make your bespoke suspension that suits your character and needs. 
LED Lights
LED lights have always been a massive and inexpensive way to spruce up your Defender. If you are to add additional lighting to your vehicle's grille, not only will your visibility improve when in off-road situations or at night, but the appearance of your car will drastically change. 
When choosing LED lights for an off-road vehicle, you need to consider that the lights need to be IP67 rated. This is to ensure the lights themselves are dustproof and can be submerged in water without becoming faulty. LED lights offer a longer lifespan as well as being more energy-efficient than traditional halogen lights. 
Exhaust
Changing your exhaust will ultimately change the volume in which you drive; if you are a customer who wants to make an impact with your Defender, you can choose to install a bespoke exhaust that will allow everyone to know when you are nearby. However, it is good to understand that it can impact your vehicle's fuel efficiency while improving the engine's performance when you adapt your exhaust. 
Sidestep
A side step is not everyone's favorite additional feature; however, they have become rather trendy when it comes to the defender modification community in recent years. The vehicle itself is exceptionally tall; adding a side step can make it a lot easier for you to enter and exit your vehicle. 
Furthermore, if you are a customer who uses their roof rack, it can make the process of adding or removing luggage or bikes exceptionally easy. Depending on the type of Defender you currently have, you can opt for a modern or classic visual for your sidestep. 
Your vehicles insurance 
It can be enjoyable for customers who own defenders to start modifying parts; however, it is crucial to be aware of how these modifications can affect your vehicle's insurance.
It is crucial to tell your insurance providers no matter the modification you have updated your land Rover Defender with. The Defender 110 is a fantastic vehicle to modify; however, you must research and carefully examine your car before jumping into a project like this. 
If you ever have any queries or questions regarding your Land Rover Defender or Range Rover, feel free to give us a call on 801-797-3180 to speak to a member of our team. 
What tire pressure is needed for a Range Rover Evoque?
---
Tire pressure is one of the most overlooked aspects when it comes to regular vehicle maintenance. Low tire pressure significantly increases the chances of a driver causing or being part of a road accident. Further issues such as excessive tire wear, poor vehicle handling, and reduced fuel economy are also causes of low, tired pressure. 
Furthermore, pumping your tires up too much resulting in high tire pressure can result in:
Poor braking

Reduced traction

Risk of a tire blowout 
Regular tire maintenance will ensure your tires are kept within the correct tire pressure to ensure your Range Rover driving is efficient and as safe as possible. 
The required type pressure for a Range Rover Evoque front tire is 32PSI, with the rear tire reading at 38 PSI. However, the Range Rover Evoque Vehicle comes in 6 variants with tire pressure fluctuations depending on the model. Below you can find the correct tire pressure for all four tires and the specific model. 

Tire pressure with and with additional load
The tire pressure for the Range Rover Evoque further varies depending on whether there is a heavy load or not within the car. In addition, the tire pressure further changes depending on the type of driving you will be doing.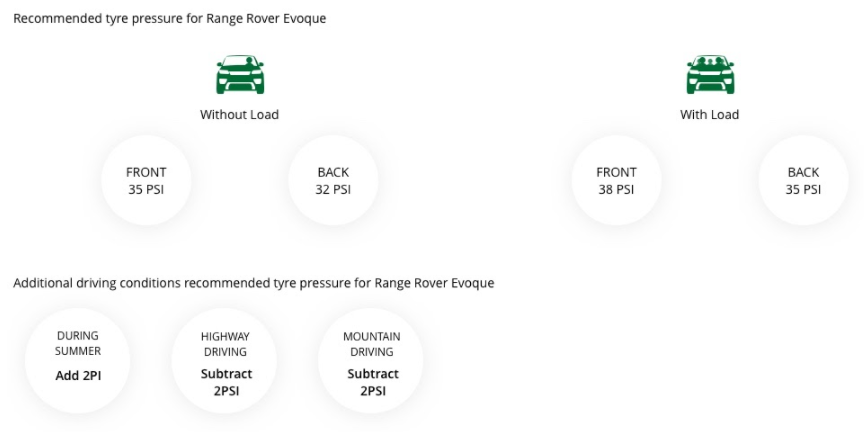 How to check your tire pressure
Checking your tire pressure does not need to be a stressful or tedious process. If you have the appropriate equipment, a pressure gauge, you can check all four of your tires in under 4 minutes. We would always recommend checking your tire pressure in the morning before driving. There is a high possibility that you will be given inaccurate pressure reading due to the tires being heated up from the drive. 
As a general rule, your tire pressure for your Range Rover should sit between 32 PSI and 36 PSI. However, we would always advise you to check your owner's manual to be entirely sure of the exact PSI number, as these can vary depending on the model of vehicle you have purchased. 
If you have taken the time out to check your tire pressure, this would be an excellent opportunity to review the overall wellbeing of your tires. We would always advise you to check the tread of your tires now and again; if you believe the tire tread looks uneven, you may want to consider a tire rotation to maximize their life span. Additionally, if you notice the tire(s) are uneven, heavily worn, or even cracked, then we would advise you to invest in new tires immediately. 
Is your TPMS light on?
If you have noticed your tire pressure monitoring system (TPMS) has lit up on your dashboard before you panic, there may be straightforward solutions. Changes in seasons, particularly in the winter months, your tires may lose a bit of pressure. The same concept applies in the warmer months; your tire pressure may increase slightly. 
Always pump up your tires slowly. Ensure you have all four at the correct reading. Once each tire has been filled to the appropriate reading, we advise you to take a short slow drive around the block to reset your vehicles tires sensors. If the TPMS light is still visible on your Range Rover dashboard, we advise you to visit your nearest Rover Restoration and Repair Center for a professional inspection.